Creating A Link For A Range Of Events
In order to create an affiliate link for a variety of events, simply use our search tools (Airport Code, Performer, Venue or Date). After you click Apply, you will see a list of events on the left. If you click on Generate Link, a URL will appear in the middle of your screen. Simply copy and paste this URL in an email and send it to your client. When your clients purchase tickets, you as a travel consultant will get the credit and earn commission!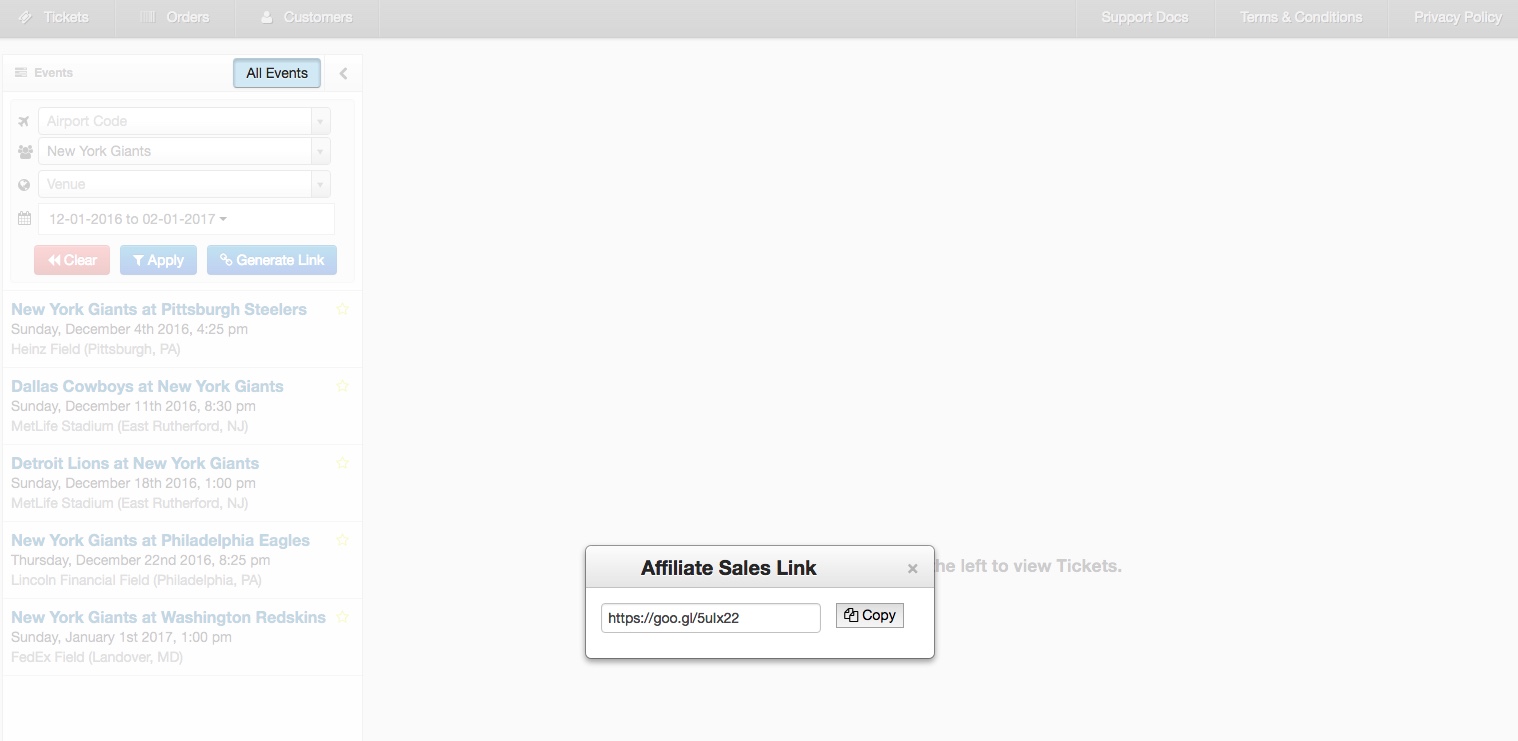 When your client click on the URL, they will be redirected to your store.